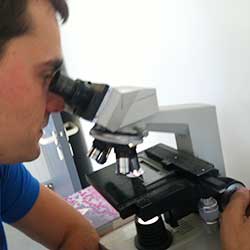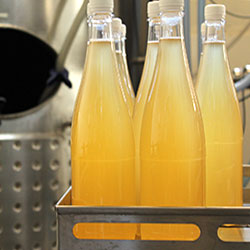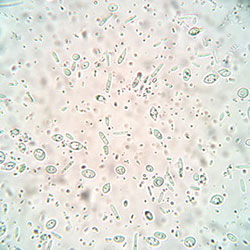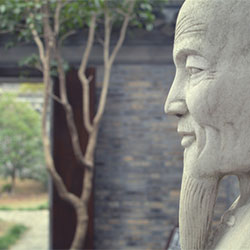 Kombucha
a choice for life
Kombucha is a traditonal elixir, a functional drink offering various benefits, known from antique China (T'sin dynastie, 221 BC). According to Zen philosophy it helps find purity and balance of the soul and spirit.
Our mission is to offer the very best of kombuchas in terms of taste and quality. The best update of the Chinese Emperors' elixir: the soda of the future.
UP TO THIS DAY NO DANGEROUS SIDE-EFFECTS FROM THIS DRINK HAVE BEEN REPORTED*
*Source: Scientic report from Dr Stephan R Becker (2003) – read the report
---
Our Elixir
Our strong points
Most of the kombucha drinks you find in organic stores only contain 5–20 percent concentrate, diluted with sweet tea, without any symbiotic fermentation.
Our D-TOX is fermented 8–15 days by a symbiotic culture of bacteria and yeast (Scoby), all the way from scratch to your bottle. Just like home-made kombucha: 100% RAW KOMBUCHA .
Unprecedented, refreshing and non medicinal taste
100% organic ingredients, biodynamic teas
Rigorous production process, HACCP certified
Unflavoured, unpasteurised
Exceptionally high level of gluconic acid: 126 mg/L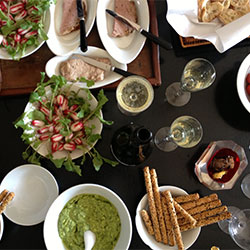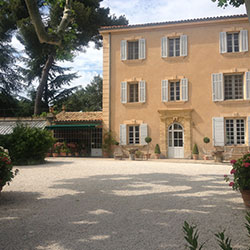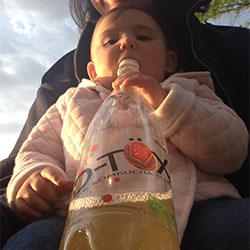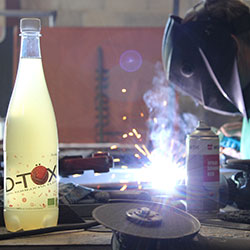 ---
O

ur Elixir
Production process
The best thing about kombucha is gluconic acid, which is only created at a certain stage of fermentation. This organic acid, hard to find in everyday food, is catalysed in the liver to glucoronic acid. Its function is to eliminate toxins from the body.
Most of the kombuchas you buy off the shelf exploit the absence of EU regulation to dilute a concentratewith sweet tea by a factor of 5–20. However, these drinks do not contain the same ecosystem as artisan kombuchas fermented on a Scoby. The lack of fermentation makes them unstable and requires refrigeration.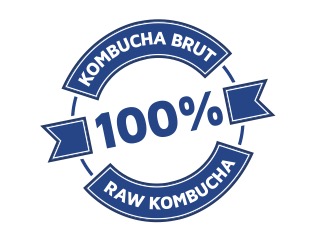 We chose to brew traditional, artisan kombucha in small batches, entirely fermented on a Scoby: 100% RAW KOMBUCHA. Moreover, after each D-TOX production our Scobies go through a unique regeneration programme: they are kept on a special tea mix in dedicated vessels to ensure their long-term liveliness and stability.
Thanks to thorough R&D and careful monitoring of the process parameters, in summer 2015 we achieved bacterial dominance. This has pushedour product to even higher levels of quality than ever before.
Although our production facilities are derived from the food processing and winemaking industries and allow great batch-to-batch continuity, true D-TOX connoisseurs will always perceive subtle differences between batches, much as for wine and cider.
Ingredients: water, Demeter tea blend, organic sugar, certified non OGM kombucha cultures. Residual sugar level after fermentation is app 3.4%. With an averageof 31 kCal/ 100 ml, our kombucha contains half the calories of apple juice.
Caution: consult your GP in case you are on medication
---
Our Elixir
Conservation
D-TOX may be stored at room temperature for at least 48 months, but we guarantee 2 years on the label. We know kombucha to build up carbon dioxide over time. Therefore, our bottle has notches alongside the opening, which help to evacuate eventual excessive pressure.
If you love champagne as much as we do, leave your bottle at room temperature for some 15 days so that it will become more sparkling and interesting. In case you don't fancy sparkling drinks, keep it in the fridge, because yeast are inactive under 10 °C.
---
O

ur team
Who we are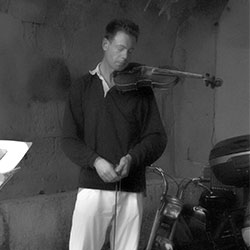 Eisso Weert jr – Founder & Managing Director
After International Business School, Eisso built a rather unconventional track record in both artistic and business environments, notably import-export, packaging for the food processing industry, sport and music. D-TOX is the expression of his two faces: business and creation. For Eisso it's a beautiful story of passion and experience coming together.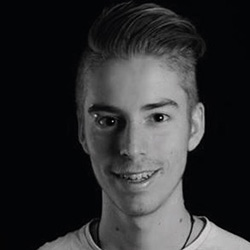 Tom Henric – Head of Production
Tom has recently joined our team with a passion for our raw kombucha. As a youngster he has seen the company evolve right from the 2007 start-up and today he manages all production and conditioning.